Lead and Activity Management
Provide a simple, concise and easy-to-use process that leverages the core functionality of your CRM.
Sales Management: Simple Closed-Loop Process
Consistent and disciplined prospecting is a proven way of building pipeline and exceeding quota. By adding a bullet-proof activity follow-up process - so no sales activity gets dropped - the number of new pipeline opportunities can increase dramatically.
Easy-to-understand pipeline generation process
Real-time campaign performance by conversation outcome
Accurate status of all leads and activities
Simple and unambiguous language requires zero training
All your leads have validated follow-up activity
Easily identify important missing data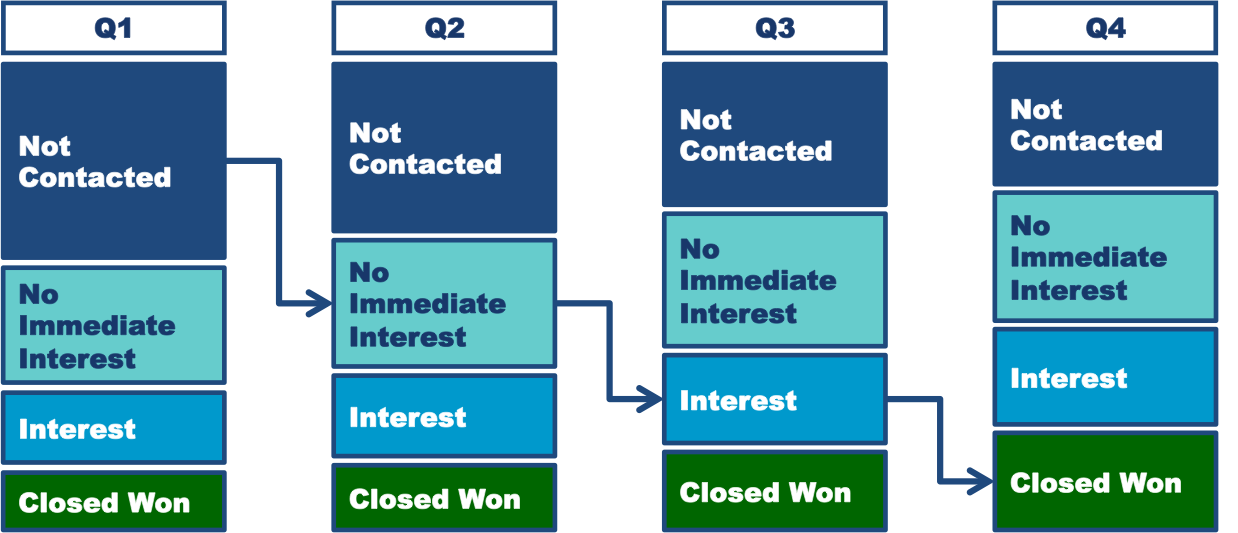 Salespeople: Designed for Salespeople
A lead management process that is specifically designed to increase a sales persons effectiveness can have effects across the entire organization. When sales people record information accurately and consistently because a process is simple and easy-to-use, the quality and reliability of management reporting also increases.
A CRM process that sales people love
Standard reports & views to trust and use
Appropriate follow-up at the right time
Easy-to-understand, simple-to-use process
Visibility into all corners of your territory
Know in advance when contract renewals are due.
Sales Operations: Minimal Training
The ramp time to bring on new hires and train them to be fully effective can be many months. Additionally, CRM data is recorded inconsistently due to poor understanding of the process. A simple and logical approach, designed from the perspective of a salesperson, can eliminate a lot of wasted time, money and unreliable reporting.

CRM designed for your salespeople
CRM instrumented to capture meaningful metrics
Reduced training and ramp-up time for new hires
Critical leading indicators of pipeline
Track and alert on contract renewals
Exception reports to address gaps early.
Get Started Now
Find out today how Replystream can help you grow revenues.